Comfort-Aire® HRG16 Split System Heat Pumps
16 SEER Split System Heat Pumps R-410A
2 to 5 Tons

Two Stage Operation
Many heat pumps operate only at full power, but the Comfort-Aire® HRG16has two different stages of heating and cooling. During mild weather, the two-stage compressor runs mostly at low capacity, using less energy. Longer, slower operating cycles also allow for more even temperatures, quieter operation and better humidity control.
Click Me!
Comfort-Aire® HRG14 Split System Heat Pumps
14 SEER Split System Heat Pumps R-410A
1½ to 5 Tons

About The Heat Pump
The Comfort-Aire® HRG14 is a unique, all weather comfort-control appliance that will heat and cool your home year round and provide energy saving comfort.
Click Me!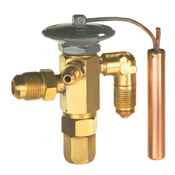 Comfort-Aire® A/C & HEAT PUMP ACCESSORIES
Hard Start Kits
Snow Stands
Hi Wind Kits
TX Valve Kits
Etc.